NFL suspends Jameson Williams, 4 others for gambling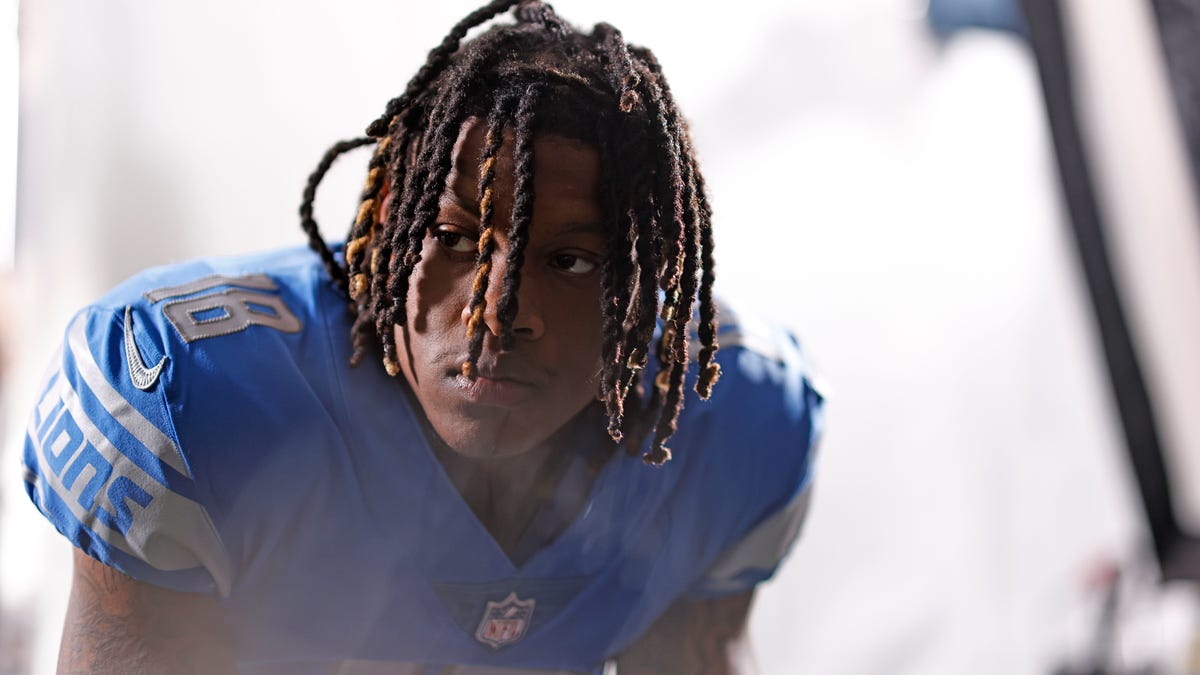 Always take the over. On Friday morning, the NFL announced the suspension of five players for gambling policy violations. Quintez Cephus, C.J. Moore, Stanley Berryhill, and Jameson Williams of the Detroit Lions, and Shaka Toney of the Washington Commanders apparently all ignored how Calvin Ridley missed all of last season due to gambling on football.
Worst NFL coaching decisions of 2022 (so far) | Agree to Disagree
Cephus, Moore, and Shaka are suspended for at least all of this upcoming season and can petition for reinstatement when the season is over. They will more than likely be reinstated, given that Ridley's suspension set a precedent. Berryhill and Williams are out for the first six regular season games and can participate in all offseason and preseason activities, including preseason games. They won't be "suspended" until after the final roster cuts.
The league's gambling policy prohibits anyone in the NFL from "engaging in any form of gambling in any club or league facility or venue, including the practice facility." However, that wasn't the case in 2017.
"We are not changing our position as it relates to legalized sports gambling," NFL Commissioner Roger Goodell once told Peter King of MMQB. "We still don't think it is a positive thing."
What the NFL said in 2017 about gambling
That year — 2017 — was also the same year that the league released a statement saying this:
"As it was for my predecessors, there is no greater priority for me as the Commissioner of the National Football League than protecting the integrity of our sport. Our fans, our players and our coaches deserve to know that we are doing everything possible to ensure no improper influences affect how the game is played on the field. Last week's ruling by the Supreme Court has no effect on that unwavering commitment.
We have spent considerable time planning for the potential of broadly legalized sports gambling and are prepared to address these changes in a thoughtful and comprehensive way, including substantial education and compliance trainings for our clubs, players, employees and partners. These efforts include supporting commonsense legislation that protects our players, coaches and fans and maintains public confidence in our games. We are asking Congress to enact core standards for states that choose to legalize sports betting that include, at a minimum, four core principles:
1. There must be substantial consumer protections;
2. Sports leagues can protect our content and intellectual property from those who attempt to steal or misuse it;
3. Fans will have access to official, reliable league data; and
4. Law enforcement will have the resources, monitoring and enforcement tools necessary to protect our fans and penalize bad actors here at home and abroad."
By 2021, the league had announced Caesars, DraftKings, and FanDuel as some of its official sports-betting partners.