Miami Heat to honor Dade County O.G. Udonis Haslem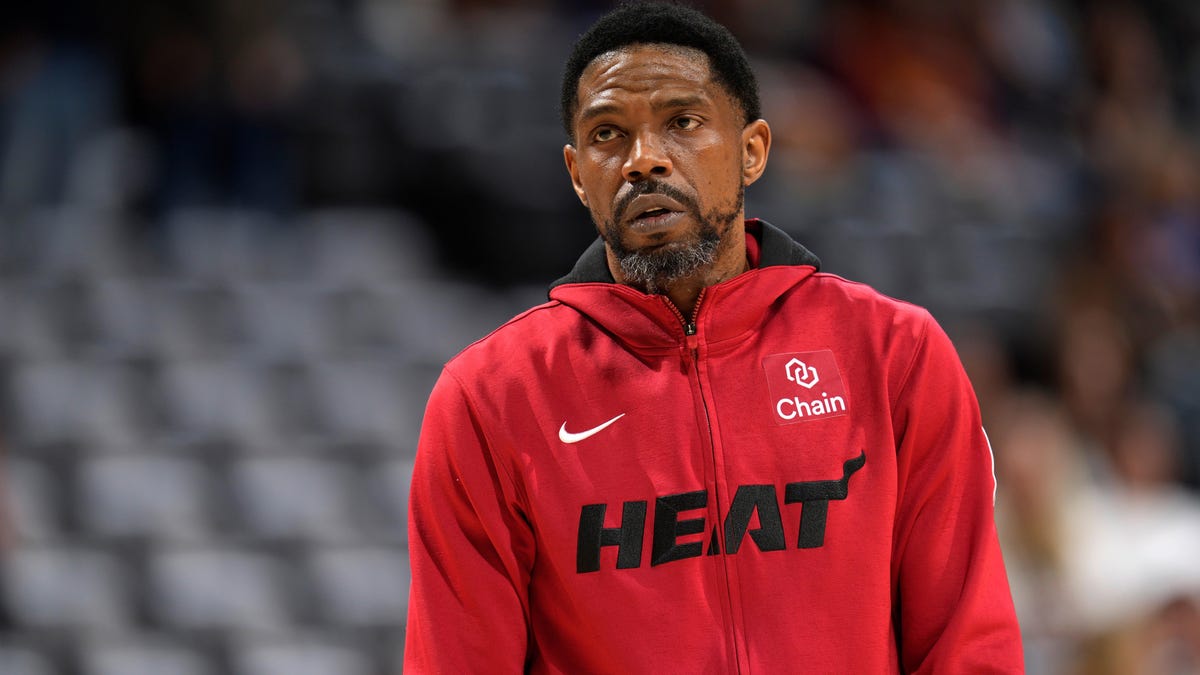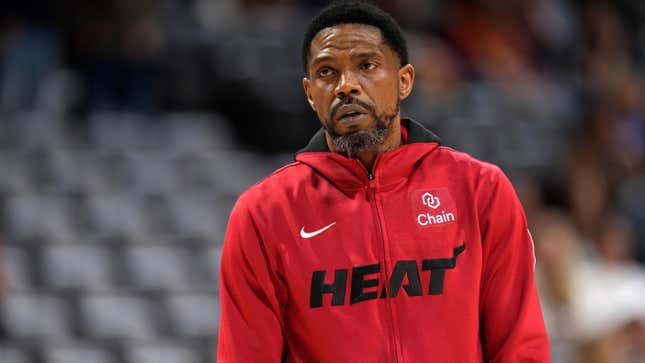 Udonis Haslem will go down as one of the most beloved players in Miami Heat history. He may be second to only Dwayne Wade, and that's saying something considering some of the stars who've played for the franchise. While the Heat haven't exactly made Haslem's swan song season one to remember, the organization has announced how they plan to honor the three-time NBA champ by dedicating section 305 in Miami-Dade Arena to the long-time Heat veteran.
Normally, we see teams honor superstars or players that once led them to titles as dominant scorers. Haslem never averaged more than 12 points per game in a season or postseason. But if you ask anyone in Miami what his contributions have meant to this team on and off the court for the last 20 years, they'd tell you his leadership and accountability have been priceless. There's a reason he's so well respected around the association. Memphis Grizzlies forward Dillon Brooks even shouted out Haslem recently, showing respect to the vet while simultaneously sneak-dissing Carmelo Anthony and Dwight Howard.
"Those guys are trying to get back into the league. They're not trying to hone in on a guy and be a vet. A real vet is like Udonis Haslem."
Haslem has not played more than 16 games during an NBA season since 2015-16, when he logged minutes in 37 of 82 contests. It's similar to what the Golden State Warriors have done with Andre Iguodala of late, but he hasn't spent his entire career in one spot. The one constant in that Miami locker room since 2003 has been Haslem. Pat Riley's been an executive with the organization for some time now, and Haslem was around long before Eric Spoelstra was named head coach.
Being a Miami native makes this even more special for all parties involved. The fan base loves Haslem for what he's done over the years, as he's been the team's enforcer in a league that pretty much phased that role out years ago. Haslem's never been one for nonsense, as was evident during his sideline altercation with teammate Jimmy Butler last year. Luckily cooler heads prevailed in that situation. In a league where so many dudes "act" tough, it's refreshing to still have guys who don't need to fake it.