Howie Roseman's Eagles draft performance sets standard for NFL GMs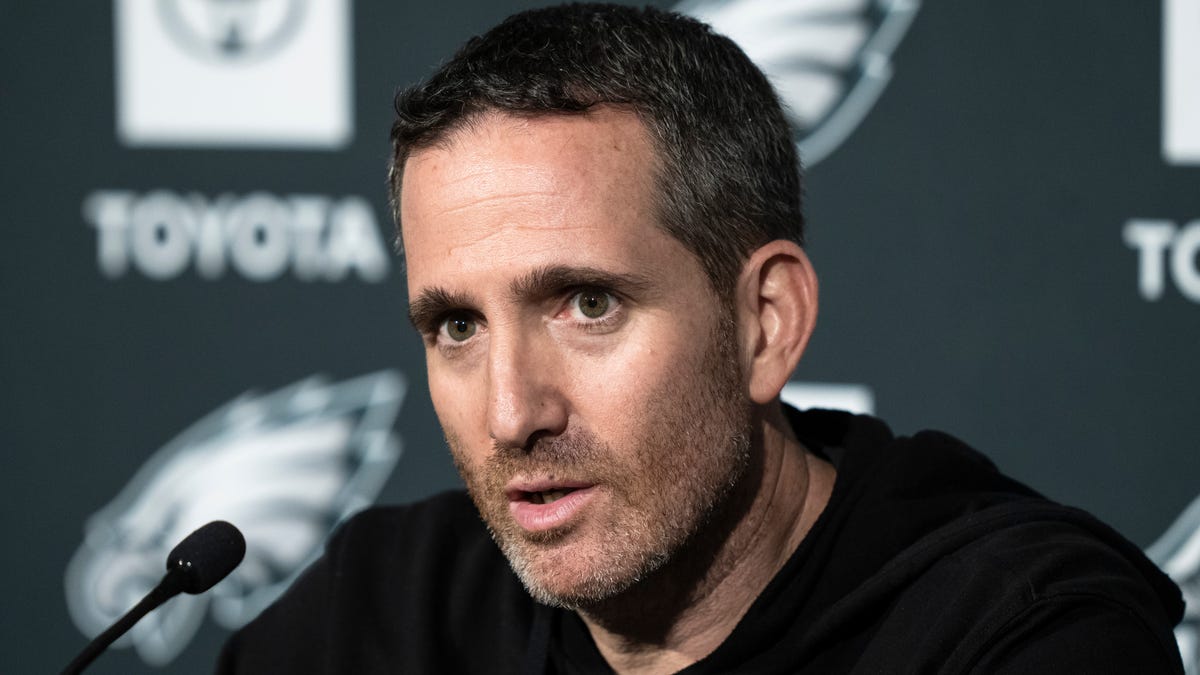 The bully on the block in the NFL is Howie Roseman. Other NFL general managers need to hide under their desks when he calls, because he is coming for their lunch money. For the second consecutive NFL Draft, Roseman has used the three days to significantly upgrade his roster both with rookie, and veteran talent.
The season might already be over for these two
He has once again done this without getting anywhere close to gutting the Philadelphia Eagles' current or future draft capital, and also without sending away any valuable players. The key word in the definition of the verb "trade" is the word "exchange." The first definition of that word as a transitive verb: "To part with, give, or transfer in consideration of something received as an equivalent."
Roseman's goals during the draft have nothing to do with equality. He is looking to take advantage of any disgruntlement in other NFL locker rooms, or any player in the draft who he believes is talented and doesn't need a top-five pick to select.
On the first day of the draft, he moved up one spot from No. 10 to No. 9 in order to select Jalen Carter — arguably the most talented player in the entire draft. He was dinged for off-the-field concerns after pleading no contest to misdemeanor driving offenses for his involvement in an alleged racing incident that resulted in the other car crashing, killing a Georgia player, and staffer. Carter also showed up to his Pro Day out of shape after having to resolve that legal matter.
For the Eagles to move up one spot to select Carter, it cost them their No. 10 pick and a fourth-rounder in 2024. Roseman basically gave up a Day 3 pick next year in order to draft a player who will likely become one of the best defensive players in the NFL.
That makes two seasons in a row where Roseman made a move to acquire a potential perennial All-Pro talent on the defensive line. Last year, he moved up two spots in the first round to select Jordan Davis. It cost him three 2022 picks, but all of them were on Day 3.
Roseman closed the 2023 NFL Draft by going after a talented veteran unhappy with his current situation. His spidey senses started buzzing so hard that he probably stumbled after the Detroit Lions selected Jahmyr Gibbs in the first round. No way was that going to sit right with D'Andre Swift, who averaged 5.1 yards per carry last season.
To help the Lions with any grumpiness in their locker room, on Saturday Roseman exchanged 2023 seventh-rounders, and sent a 2025 fourth, to take Smith off Detroit's hands so they could preserve team chemistry. Basically for a pick two years from now, they get a bonafide replacement for leading rusher Miles Sanders. This fall, the repetitive kick in the gut that is the Eagles' rushing attack will feature Swift, Rashaad Penny — who has averaged better than six yards per carry the last two seasons — and their quarterback who squats like a fullback, Jalen Hurts.
Last season, Roseman constructed one of the best wide receiving corps in the NFL by acquiring A.J. Brown, who the Tennessee Titans did not want to pay. He sent the Titans the Eagles' No. 18 pick — again they were still able to draft Davis at No. 13 — and a third-rounder.
Roseman is walking up behind NFL general managers at the lunch table and slapping all of them on the back of the head while at the same time taking french fries off of their trays.
For two straight drafts, Roseman has been the Deebo to the NFL's Red. He is taking what he wants when he wants to make his team dominant. Instead of "Dreams and Nightmares", the Eagles' new anthem should be Mobb Deep's "Give up the Goods."
If I was an NFL GM, every time I see a 215 area code on my cell phone I would deadbolt my doors, and put chairs under the knobs. Then, in general manager group chat, I would send out "Howie's coming," along with a GIF of Omar from The Wire.
Howie Roseman is a rough customer, and the rest of the NFL is going to have to find a way to provide some resistance to keep him from continually taking their cookies.